I come from a place where the land meets the sea and when you can't walk you can navigate– talking with Antonyo Marest
You were born and raised in Alicante, surrounded by the intense blue of the Mediterranean Sea. How has your city of origin influenced your work?
In a vital way, its light, its colors, its people, a set of elements that have transmitted me the passion when it comes to learning, creating, and telling things to the world from a different approach. Alicante is an ancient city, a port of cultures and thoughts, this melting pot of cultures was a good starting point for my inner creative talent.
Currently, you have your studio in Madrid. Why did you decide to change places and how is the artistic community that surrounds you like?
Madrid is a welcoming city, it is the demographic epicenter of Spain, one of the doors that unite America with Europe and a meeting point for the greatest art productions in this country. I moved from Alicante to Madrid for reasons of the size of the studio, because of the offer when it comes to getting more proposals and because I have always been attracted by the vitality that the great capitals of the world give off. In Spain we are very fortunate to have two art and culture venues that are uniquely great, Madrid and Barcelona are two venues where our studio could have been perfectly located.
The artistic community that surrounds me is totally transversal and moves in different worlds that have their difference and interest in creating new things for the public, their point of union. In our Madrid or Valencia studio, it is easy to find professionals from architecture, museums, design, fashion, gastronomy, urban planning, universities who, because of a current job or simply for some collaboration or eventual information, come to our studio to enjoy a moment of good conversation, exchange of ideas and above all a good coffee.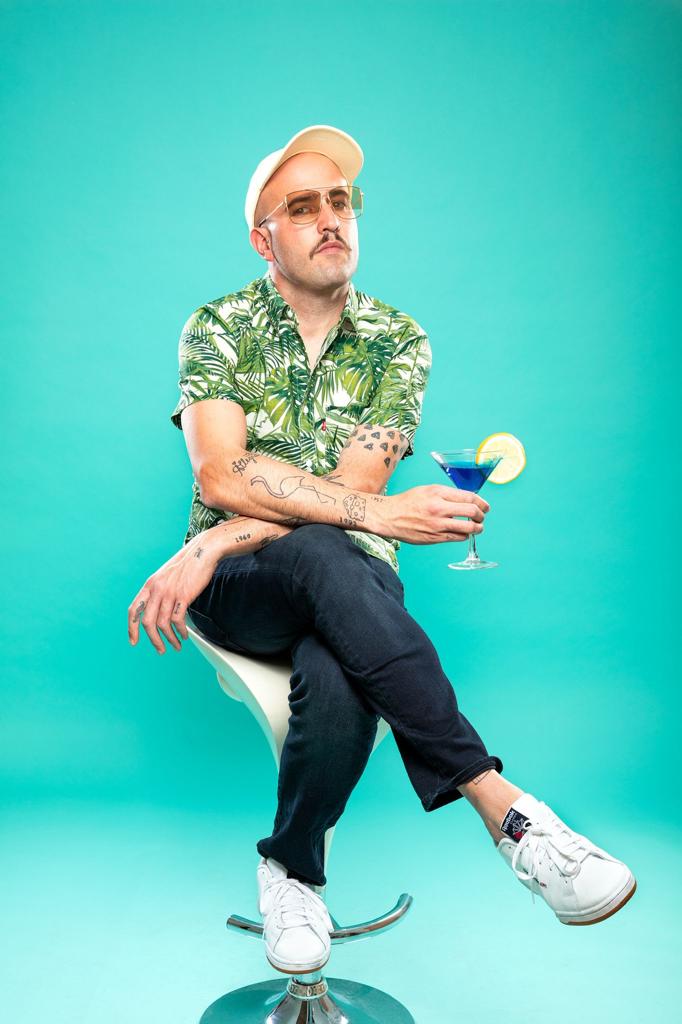 "In a vital way, its light, its colors, its people, a set of elements that have transmitted me the passion..."
THE HUG
Silkscreen print, 39.2 x 27.5 in (99.5 x 70cm)
Produced on Conquerour Connosieur 300g 100% Cotton
What defines you as an artist?
Four words: creative, hard-working, constant, and disciplined.
How do you value current urban art?
Like a movement within the history of art where there is a lot of variety. It is like a fruit market, with some bright, colorful, interesting nuances of flavor from different countries, with different textures, and that sometimes behind an attractive appearance hides the lack of taste.
What do I mean by this? That current urban art is very good because there is a great variety of artists. I would like the work to be studied more before doing it. Many people make art to make one more post on social media and this really bases its power on beauty and beauty without content is like a heart that does not beat.
You are a multidisciplinary artist who works mainly urban art, being one of the most recognized exponents of the movement at an international level; You also dabble in painting, photography, and design. How were your beginnings in art and when did you decide to focus your work more on murals, both outdoors and indoors?
My beginnings were on the street. My first Graffiti was in 98 when I was interested in this culture, I focused on this world and I wanted to turn it into my work, I say work because that is when they paid me to paint. I remember seriously thinking that with work, perseverance, and my talent I could live, although for many years they told me no, but you know, I come from a place where the land meets the sea and when you can't walk you can navigate. Now thanks to the perseverance and support of my colleagues I can say that I am an artist and I have a team of which I am especially proud, the union, the feeling of family, the laughter, the hard work from sunrise to sunset and above all the conscience they carry me to enjoy this special moment in our lives. Design, painting, sculpture, photography, and all disciplines related to talent are for me ways through which I express my inner creativity.
Walking through different cities such as Morocco or Miami we can stumble upon large buildings interspersed by colorful murals that combine geometry, architecture and nature. How has the evolution of color been in your work and why the interest in Art Deco and tropical style?
Evolution came with the concern and desire to discover the world, and, in a humble way, learn from it. Evolution was quite clear to me, the more you study, the more you learn, the more you learn, the more you investigate, and the more you investigate, the more doors open to creating new things. But you should always know that before there was someone like you who cared about doing this work and who dedicated part of his life and talent to making it exist; out of respect for the above, you must recognize it and improve the legacy with an improvement of the resulting work.
As for color, it is something that transforms the life of your day to day, it is together with the forms a powerful inverse content that does not require texts or representations based on realism, it is a format that directly associates feelings and movement. In my work, for example, the colorfield says more than a giant text or sign, it doesn't need it, it leaves the public the ability and freedom to feel. I love these elements of art: freedom and communication between the work, the space, and the public. For example: imagine winter in a city like NY, London, Reykjavik, you are walking and you find a yellow house on the street, but not a normal yellow, a warm tone that for a moment breaks the gray that surrounds you and it transforms everything, would it change your day, right? And surely it would make a memory arise in that moment of connection. For me, that is evolution and action and I translate it into my art.
Previously I mentioned that you also dabble in painting, photography and design. How do you relate and integrate these disciplines with recognized brands?
Design is a discipline that I love because it is like dry ice to accompany a martini, the paint would be that slice of orange to uncover the flavor of a good gin-tonic and the photograph is ploff when opening a bottle of champagne. All three are parts of the perfect moment in the perfect place, the design because you can take it to the field you want, the painting because it enhances its surroundings and the photography that is the soul of the moment. In short, combining these disciplines is a cocktail.
Tell us a little about your work process, specifically the stages that a project you develop regularly goes through.
We could compare it with the 5 necessary meals for a balanced diet:
Breakfast – Notes and ideas

Lunch- Sketches
Food – Color Development
Snack – Production
Dinner- Realization
These are 5 steps that I usually follow to be able to do a good project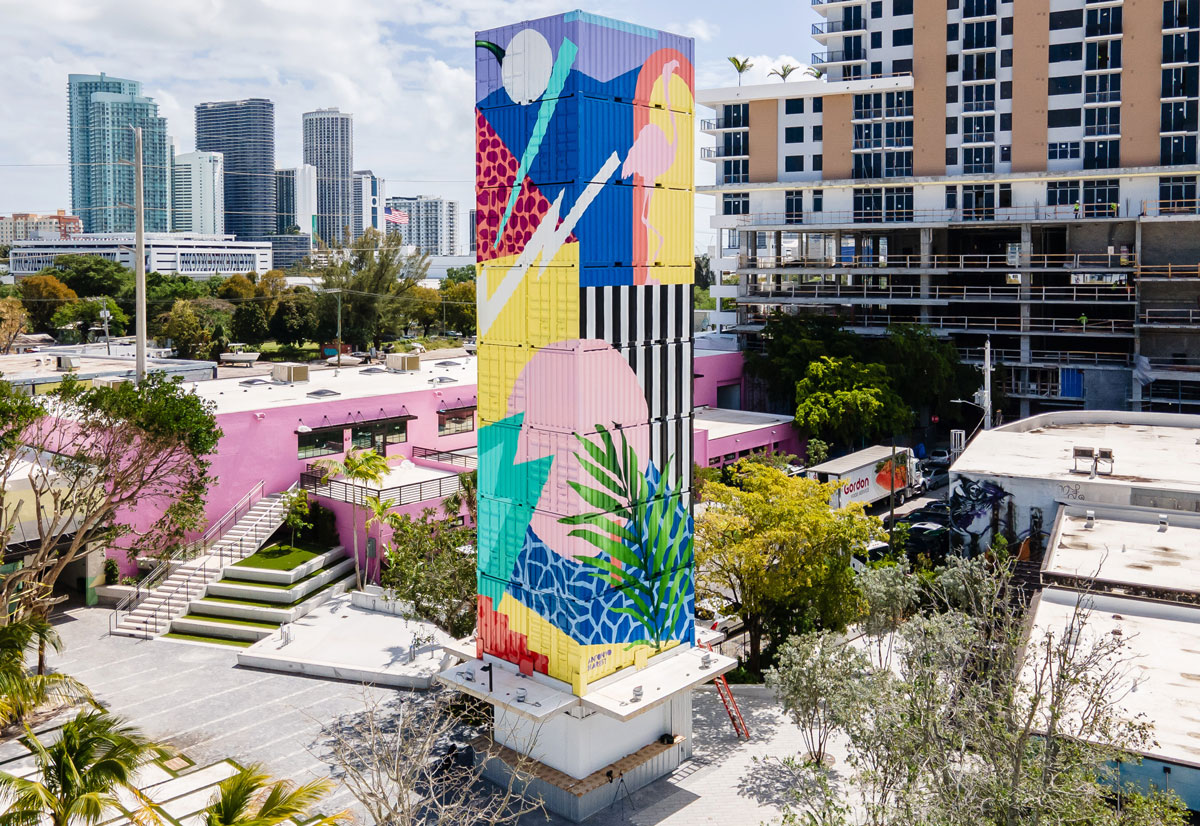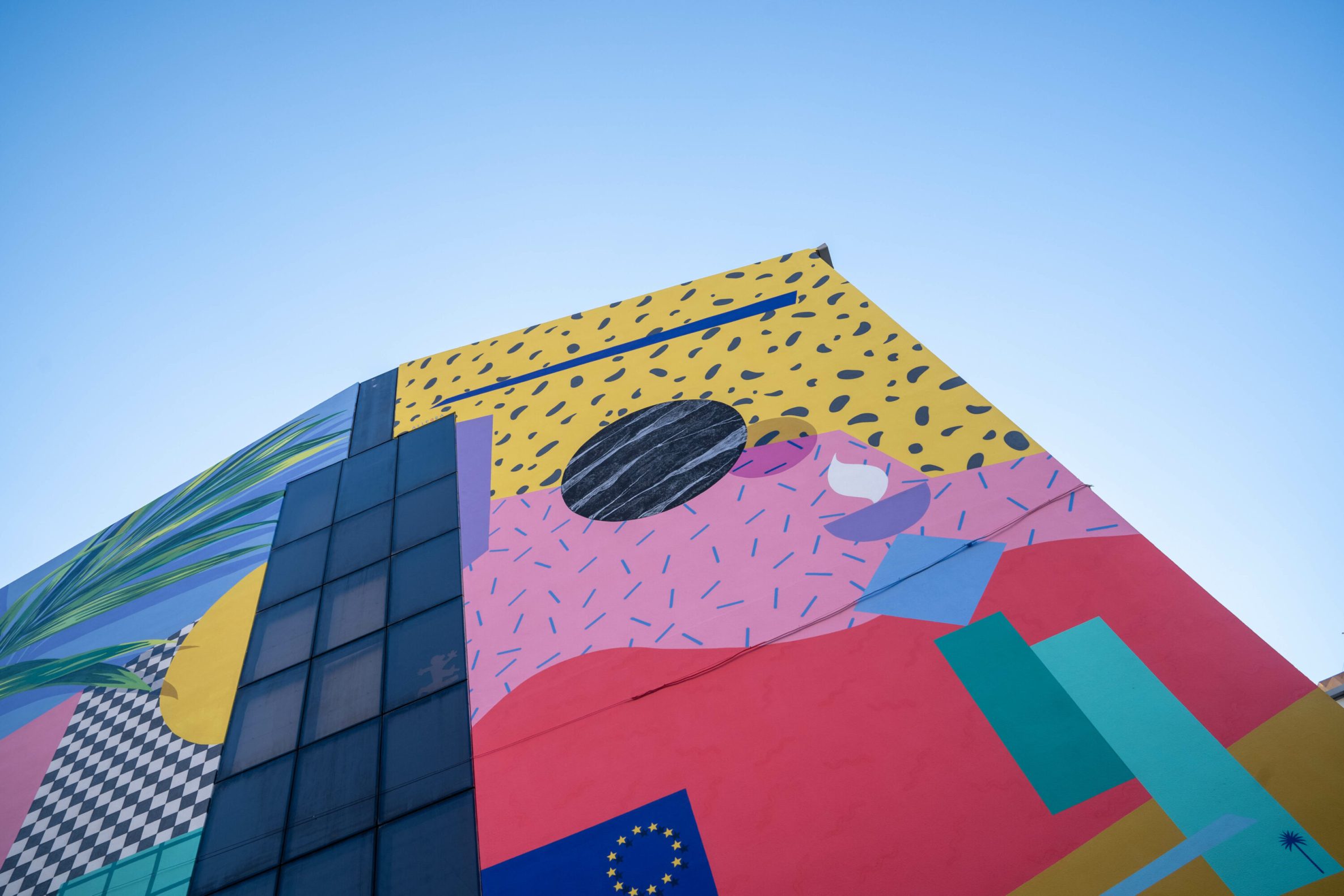 Following the light of the tropics, you are going to paint, for the first time, a mural in Panama City, located on Uruguay Street. What is this new work about and what are your expectations?
From minute one I am interested in the integration of the mural in the life of the inhabitants of the neighborhood and by extension all the citizens of the city. I am especially happy to bring the community the possibility of living together in something historical like this iconic mural, called to create a cultural, social and contemporary epicenter. It has been designed to meet a demand from a community that feels a greater interest in culture, since a city so rich in cement lacks a powerful network of museums or cultural offerings, safeguarding the brilliant and exceptional ones that do exist. Panama demands the creation of life, culture, art, facilities by and for the citizens that in turn serve as energizing elements that increase the quality of life, of companies and society, which correspond to it as a great world capital that it is.
We stayed in Panama and moved to Multiplo, a project that promotes and markets exclusive serigraphs by prominent contemporary artists. Which work are you collaborating with and how do you feel when you "get out" of your comfort zone, intervening on the paper instead of the wall?
First, thank MULTIPLO for the opportunity be part of their collection, a consolidated project that finds in the promotion and dissemination of art, an exceptionality for which it is recognized in the art world. Second, it is a pleasure to offer my work for those who wish to acquire art inspired by this historical moment. A perfect time to include in any collection, offices, homes or why not one of the best gifts that can be made. I have been especially excited about the possibility of intervening something different in my day-to-day life, the touch of the paper, the texture that forms between cellulose and paint will offer a perfect work for each option.